COURIER SERVICE
A Unique Courier Service Dedicated to Legal Firms
Why is a dedicated courier service for law firms and legal departments so important?

Higher Security
It's the best way to protect your sensitive information in transit.

Reduced Risk
What happens if your courier shipment is lost or delivered into the wrong hands? Proceed with your cases confidently knowing that your documents will be handled securely, responsibly and they will be delivered to the right people and places.

Faster Service
A courier who understands legal firms, courts and their procedures, knows what it takes to get your documents delivered as quickly as possible.

More Knowledge & Experience 
That anticipates your needs, provides workable solutions and gets the job done.

Added Convenience
Save time with one call to a legal services firm that knows how to coordinate and deliver your documents throughout your legal proceeding .
The Only Exclusive Courier Service for Legal Firms in Canada
Part of Your Complete Legal Services Solution: When you combine thorough legal and corporate searches, accurate document issuance and filing, and reliable process serving with unique courier services that are exclusive to the legal profession, you enjoy worry-free, end-to-end legal support services. And you'll love the rates.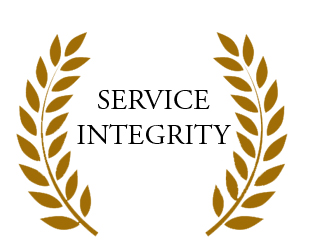 "H&H Litigation Services are excellent process servers. They're knowledgeable, efficient, affordable, and always get the job done. H&H Litigation exceed my expectations, they go the extra mile for me every time!"
"Deverett Law Offices has been using H&H Litigation Services and we are very satisfied with the service that has been provided. "
"H&H Litigation Services are the best! No matter what issue I encounter I can always count on them for their expertise and knowledge. They will simply do all that is in their power to excel in the service they provide."